Disabled Students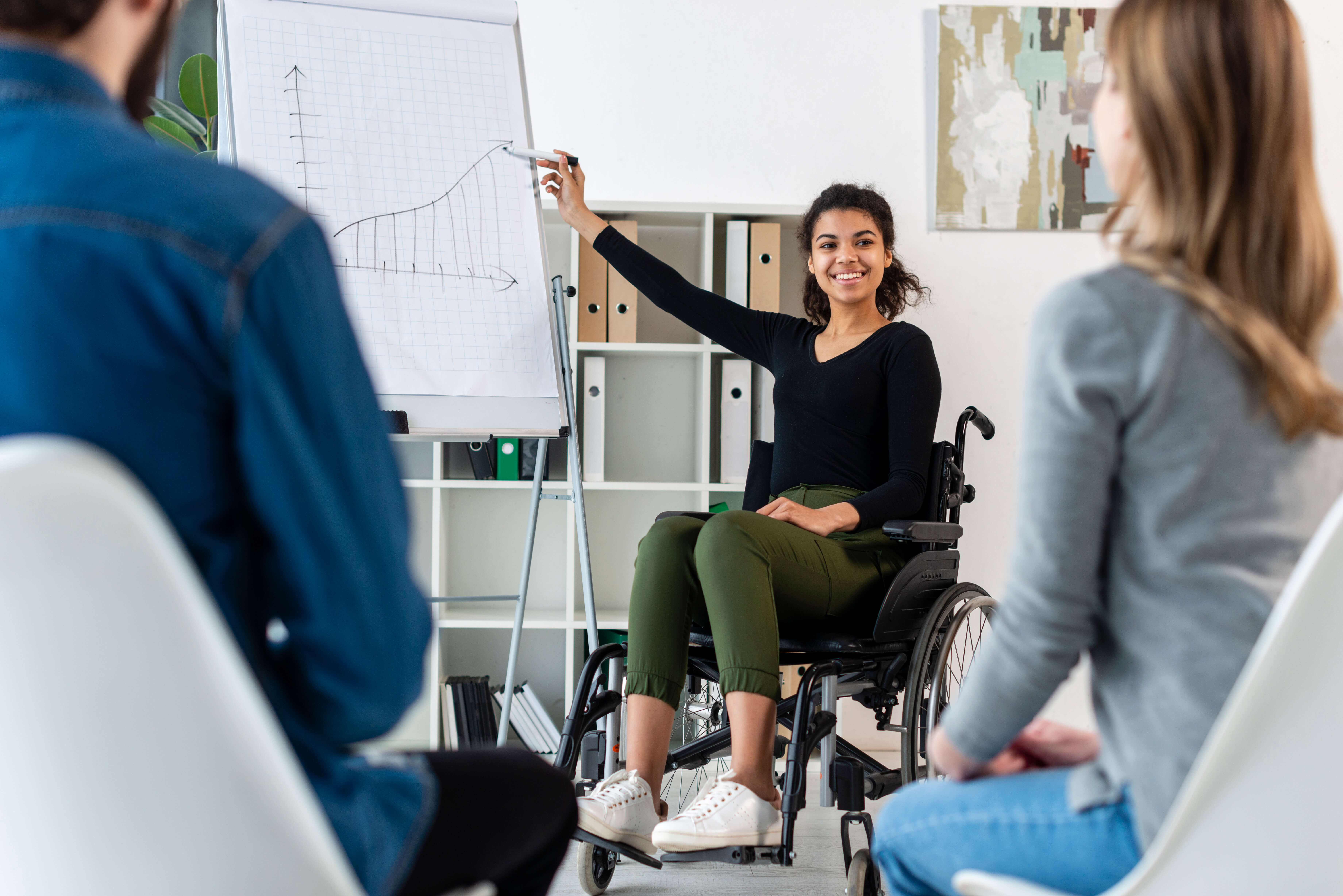 About Us
SDU Disabled Student Unit was established within the Health, Culture and Sports Department of the University.
SDU Disabled Student Unit aims to identify the needs of students with disabilities in academic, administrative, equipment, physical, housing, social and similar fields and to determine what needs to be done to meet these needs, to plan, implement, develop and evaluate the studies to be performed.
Vision and Mission
Our vision as SDU Disabled Student Unit is to ensure that the academic and administrative staff and students of Suleyman Demirel University are in a social structure that respects the human rights and freedoms of the individual, is tolerant to differences, sensitive to disadvantaged groups and free from prejudices, and develops a positive perspective. We ensure that open and closed spaces are arranged in accordance with the accessibility of disabled individuals.
In line with this vision, it is our mission to provide services for disabled people in academic, administrative, social, economic, cultural, artistic and sportive fields in order to provide better quality and contemporary world standards within the framework of equality of opportunity and the principles of positive discrimination.
Working Principles
As SDU Disabled Student Unit, our field of activity and subject are disabled students; therefore, "individuals". For this reason, we have some basic principles that we have adopted as a principle in all our work, support, activities, projects and other activities.
These are the principles we adopt to ensure that our disabled students receive services in conformity with universal human rights and freedoms and contemporary living standards that they are not offended and not posters, and that they do not disturb themselves for the services they receive from our Unit. These principles are ethics, privacy, clarity, openness to feedback.
STAFF
a. Vice-Chancellor
b. Unit Coordinator
c. Assistant Unit Coordinator
d. Board of Directors
e. Administrative Staff
SERVICES
Education - Training and Examination Applications
As SDU Disabled Student Unit, the services provided for education - training and examination applications are as follows:
Examining and deciding the applications of disabled students regarding education and training and exam applications,
Providing preparation of textbooks, lecture notes, presentations or exam papers or booklets in case of requests of disabled students,
In case of request of the disabled students to make the material available to use by making the audio.
Orientation and Integration
Orientation training seminars will be held in order to ensure that the disabled students studying at our university are adapted to the campus life and social environment at a level that is self-confident, happy and capable of revealing their potential. It is planned to be held twice a year.
In addition to our disabled students, our academic and administrative staff and other non-disabled students are also planned to organize social integration seminars within the scope of opportunities in order to gain the skills to live in an integrated, tolerant and solidarity environment with the disabled individuals and to increase the level of awareness.
Social Support and Assistance
SDU Disabled Student Unit carries out some activities in order to ensure that our disabled students receive education at high quality and standards and to support those in need:
Allocating companions during education and training,
Offering "part-time work" to those who are able to work,
Granting scholarships from various foundations and associations to the extent possible,
Grant of food scholarship,
Provision of orthoses - prosthesis and some other technical equipment within the scope of the possibilities
The Guidance and Psychological Counseling
As SDU Unit without Barriers, it is very important for our disabled students to be in constant communication with psychological counseling and guidance service. In this context, students with disabilities are directed to the related units in order to receive support in many different areas that will enable them to shape their future such as academic success, work motivation and discipline, career choice and career as well as personal and social problems.